Happy Friday book friends! We're already a week into April, but here is my March 2022 reading wrap up regardless. This time around, I did actually read some new books.
Last month I didn't do a wrap up because the only books I read were rereads. I wouldn't have much to say except "yes, I still like this book." The books I reread were Alien vs. Alien, and almost the entire Throne of Glass series. Like, I can't make a decent wrap up post based on that lol. So we're skipping February and going straight into March! march 2022 reading march 2022 reading

I read 5 books in March, which is my old monthly average. But, almost all the books were pretty hefty, so my page count goal is doing excellent. Let's see which books I read then!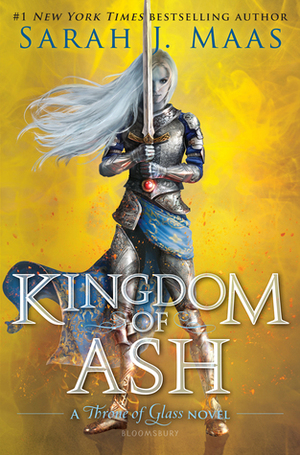 Kingdom of Ash
By Sarah J. Maas
Like I said, I almost reread the entire Throne of Glass series in February. Kingdom of Ash got pushed into March, even though I did my darnest to finish it in February. Oh well, at least I started March off on a good note because this big boy comes in at 980 pages. This was my first time rereading Throne of Glass past Empire of Storms, and I had a lot of fun! My favorite part of the series is definitely after Heir of Fire, though. and I actually really enjoyed Tower of Dawn.
House of Sky and Breath
By Sarah J. Maas
Up next, another Maas book! Obviously I'd been waiting patiently for this one a long time (two years is a long time, okay?). I liked it, but it definitely didn't pack the same punch as House of Earth and Blood did. And the more I think about it, the more I disagree with that ending. I feel like that part is going to be quite polarizing, but I have no proof of that because I'm not about to go look for polarizing topics lol. Anyway, you can read my full spoiler free review of it here!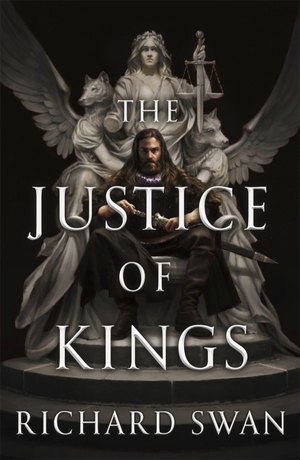 The Justice of Kings
By Richard Swan
Next, I read another new release; The Justice of Kings. This was good, but among the other books I read last month it didn't entirely stand out to me. I really enjoyed the concepts in this book, and I will continue this series, but it was very dreary at times. I also really enjoyed how the author incorporated real life ethics into his story. In the end, what are laws but ideas? Do abstract things like that still hold power of one person decides they don't agree with those ideas? I love talking about topics such as this, and yes I'm fun at parties. You can read my full spoiler free review of this book here!
The Hunger of the Gods
By John Gwynne
I was also blessed by the NetGalley Gods (in this case Orbit) and got to read an eARC of The Hunger of the Gods. Last year I got to read an eARC of The Shadow of the Gods, so honestly I feel like I deserved it. Anyway, this book started out great because it has the glossary I missed in book 1, and a recap which in my case came in handy because I only remembered something about a dragon at the very end. Books that have a recap start out as 5 star reads, and luckily this one remained a 5 star read throughout. Not gonna say much more in this post, you can read my review here!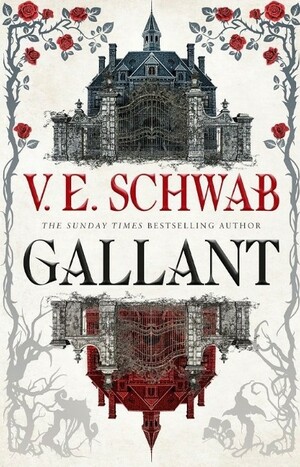 Gallant
By V.E. Schwab
The last book I read in March was Gallant, one of the many books I ordered last month (more on this in a bit). I personally really liked this one. I loved the illustrations, and the whole story had a spooky vibe to it. The length was perfect in my opinion. I know there are going to be people out there who would enjoy it better if it were longer, but I don't think every book needs to be 500+ pages of world building and meandering. This book was straight to the point. I did think the ending was a little rushed, though. Could've probably used an extra chapter just to show how life continued for Olivia.
Pages Read
Kingdom of Ash: 980 pages
House of Sky and Breath: 801 pages
The Justice of Kings: 413 pages
The Hunger of the Gods: 656 pages (according to Goodreads)
Gallant: 307 pages
That brings my total for the month to 3157 pages! Considering I want to read 40K pages this year, I would need to have read at least 10K pages in the first three months of the year. Well, those first three months have passed and my total of the whole year so far is 10706 pages!! yay me!
Books Bought
Adding this little section because I may have gone a bit wild with the book buying last month. I had paid all my bills, got Covid in between so that saved me about 50 bucks worth of lunch money, and I thought… why not spend all my leftover money on books? So I did. Here's what I got:
Cytonic by Brandon Sanderson
The Justice of Kings by Richard Swan
Gallant by V.E. Schwab
Legacy of Light by Matthew Ward
The Righteous by Renée Ahdieh
The War of Two Queens by Jennifer L. Armentrout
A Shadow in the Ember by Jennifer L. Armentrout
Foundryside by Robert Jackson Bennett
Shorefall by Robert Jackson Bennett
Vengeful by V.E. Schwab
Thronebreakers by Rebecca Coffindaffer
I have, as you can see, read some of those already. I already read Thronebreakers on my ereader like… last year, and A Shadow in the Ember was my first read of April! Also I read Foundryside and Shorefall back in 2020, but the third book is coming out soon and I wanted to own physical copies.

I think anytime I have money left over at the end of the month I'm going to spend it on books. That way I can't overspend on books, because the next day is pay day anyway! (Don't take financial advice from me)
And that's it for my March 2022 reading wrap up! How many books did you read last month? Tell me if you discovered any new favorites!