Happy Tuesday all! Finally after so long I have finally made a Top Ten Tuesday post. But I want to write more things besides wrap up posts and reviews again. So hopefully I will get my mojo back this way!
Anyway,Top Ten Tuesday is hosted by That Artsy Reader Girl and you can find all past and future prompts on her blog! This week the prompt is: Favorite Bookstores OR Bookstores I'd Love to Visit.favorite bookstores

I'm not sure if I have ten favorite bookstores, so I will list my favorites and then also list a couple I'd love to visit some day!
1: Lattes and Literature in Breda, the Netherlands
This is by far my favorite bookstore in the Netherlands. I've been going here for ages. I used to live a lot closer so I was there at least once a week. This little bookstore sells only English books and a ton of boardgames, too! It also has a cute cafe and they have a fun savings program that can earn you a free leatherbound book! It's a shame I don't live as close anymore, but whenever I'm in the area I make sure to stop by.
2: The American Book Center in Amsterdam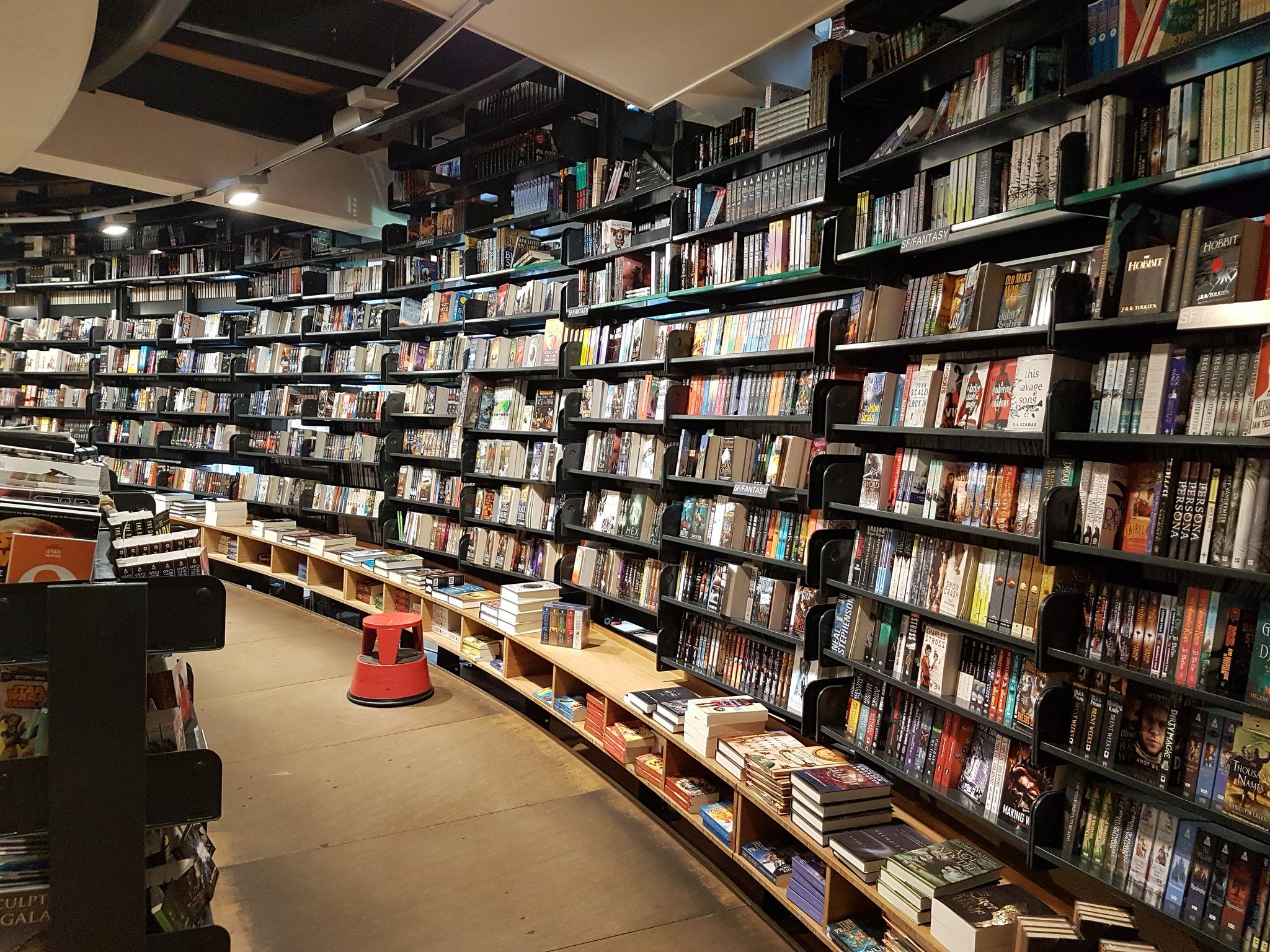 Here is one I love that I have not visited in years. There is actually and American Book Center in The Hague that I frequent quite often nowadays, but it's tiny compared to this gigantic store. Just look at that wall of books! And that's only one section. There are multiple floors, too, so it's really a book lover's heaven. I'm going to be in Amsterdam next weekend, so if I have time I might pay a visit.
3: Waterstones in Amsterdam
The Netherlands may boast of one Waterstones location, and it's in Amsterdam of course. I've been only a few times, but I love it if only because of the building it's in. Like with the American Book Center, I shall try to pay a visit next weekend and see what they have!
4: Barnes & Noble in Fairfax
Yes, I specifically mean the Fairfax location, because this is the one I worked at! Honestly the most fun job I've ever had. Even when it was busy it never felt like I was really working, and I never went in with reluctance. I went back for a quick visit when I was in the US last May, but unfortunately I did not see any of my old coworkers. It was fun to see how they changed the layout of the store since I worked there and of course I went home with a bunch of books.
5: Kramer Books – Washington D.C.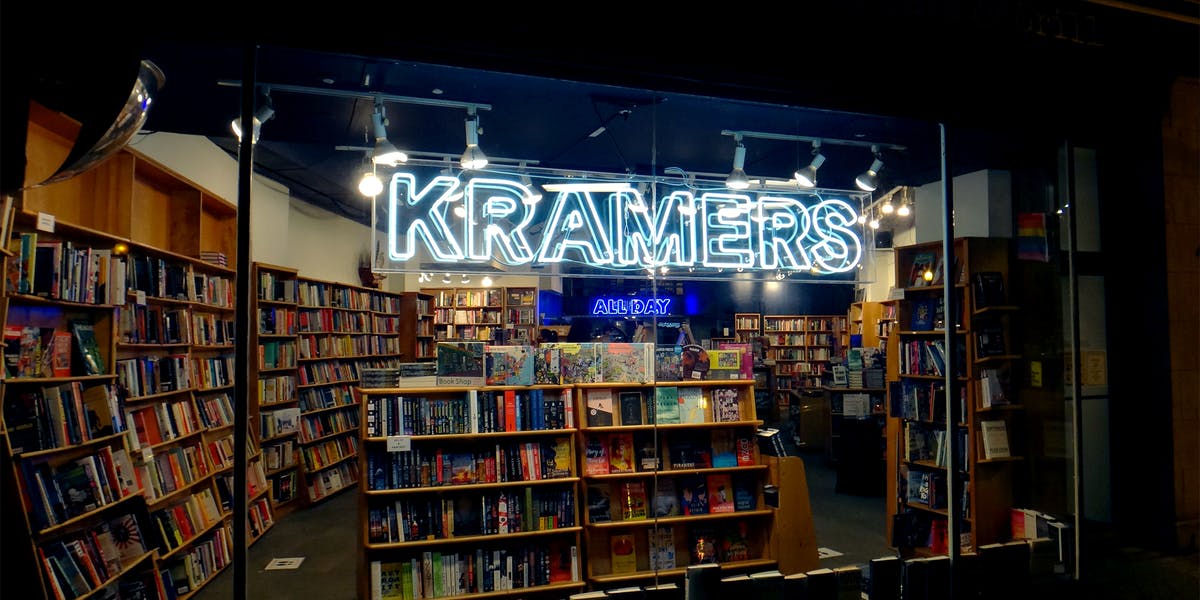 Lastly, one of my fav bookstores in DC was Kramer Books. I didn't come here quite as often as I would like (crossing the river into DC is a hassle, okay), but I never left without a book those few times that I did go. This is yet again a bookstores with a cafe, but they also have a liquor license. They used to be open until ungodly hours, but (I assume) thanks to Covid they're now "only" open until 10pm. Which is still a full four hours later than most Dutch stores.. Anyway, the next time I'm in DC I'll pay a visit!
And now some bookstores I would love to visit one day!
1: Waterstones in London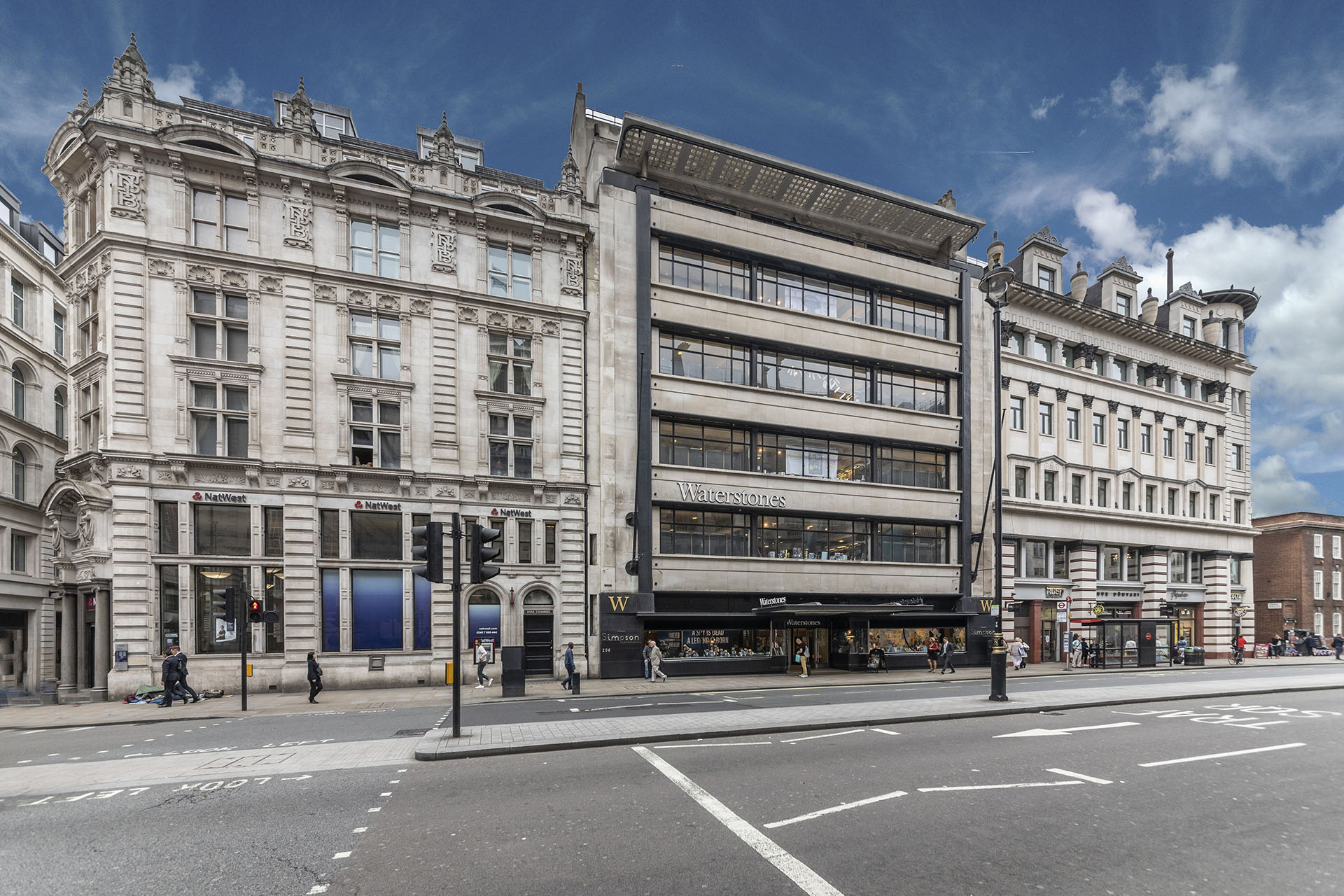 I need to visit London desperately, and when I do I will definitely pay a visit to London's Waterstones location. This is the biggest bookstore in London apparently, and I believe it looking at this picture. Even though I mostly read just fantasy and science fiction, I love wandering the aisles and looking at all the books! Lately I've been taking more and more peeks in both the romance section and the politics section. Hopefully I'll be able to visit within the next two years or so.
2: Libreria Acqua Alta in Venice
Venice is also in my top 10 cities I want to visit, and I might as well hurry up before it's well and truly under water. The bookstore above is already forced to deal with regular flooding, and thus all their books are placed in bathtubs and even a gondola! On the pictures it looks deliciously cramped; a perfect place to get lost between the stacks in my opinion.
3: Livraria Lello in Porto
I believe looking at this picture will tell you enough about why I want to go here. The whole building just looks amazing! I have a friend who's going to Portugal for a few months (although not to Porto), so I do have an excuse to head that way. I have not checked if they have English books, but honestly, I wouldn't even care if they didn't.
4: Boekhandel Dominican in Maastricht, Netherlands
Here's one that I can actually go to anytime I wish! Maastricht is not exactly around the corner, but it's certainly closer than London or Portugal. This bookstore is located in a 13th century church, that already stopped being a church around 200 years ago. It's had numerous functions since then (including bike parking, which is… so Dutch), but since 2006 it's a bookstore. It also has a cafe, and the building probably smells like old church and books! Reasons enough for me to head south.
5: Leaky's Bookshop in Inverness, Scotland
Now this looks like a well-packed bookshop, doesn't it? It's yet again located in a church, this time a Gaelic one from the 18th century, and it features over 100,000 books! I was planning to go to Scotland one day anyway, so you can bet I'll try to visit this bookstore. They also sell antiques, and while I normally don't like old and musty books, they sure do look pretty!
And that's it for today's Top Ten Tuesday! During my little research I found many more beautiful book stores, but I have to be realistic… I'm much more likely to travel to Maastricht than I am to travel to South American for instance. So this list merely consists of bookstores I can actually see myself visiting in the near future!

What are your favorite bookstores? Let me know!
Find more of my Top Ten Tuesday posts here!