Happy February peeps! Did January go by super fast for anyone else? Normally I feel like it's the slowest month of the year, but this time it flew by for me. Probably because I actually had a busy schedule for a change…
And because I was so busy, I unfortunately did not have time to read as much as I would've liked. I had set a tentative TBR for this month, which included The City of Dusk, Heart of the Sun Warrior, The Awakening, The Gilded Cage, Hell Bent, A Light in the Flame, and Ocean's Echo. I managed to read three out of those, plus one extra that wasn't on this TBR. January 2023 reading wrap up

But the four books I did read ended up being pretty good reads, so I'm happy! Also got some fun life updates at the end of this post, so let's head into my January 2023 reading wrap up!
January Reads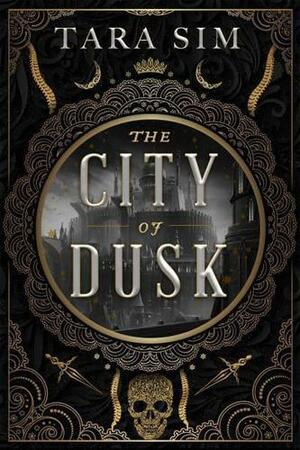 The City of Dusk
By Tara Sim
★★★.5☆
I started this book last year (hihi), but couldn't get quite through it. I liked it well enough at the beginning, and both the world and the magic intrigued me a lot. But as the story went on I found myself less and less interested in the characters. I think I will pick up the second book, purely based on how much shit started hitting the fan at the end of this one.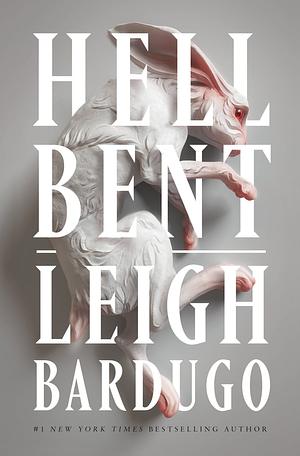 Hell Bent
By Leigh Bardugo
★★★★★
January was finally Hell Bent month, and obviously I got it as soon as it came out. Ripped a hole in my wallet the size of Jupiter, so thank god I was able to rate this five stars. Why are adult hardcovers so expensive here?? Anyway, I picked this up and could not stop reading until the end. It was so good and I still think about it from time to time. I have a full, slightly incoherent, review for you right here!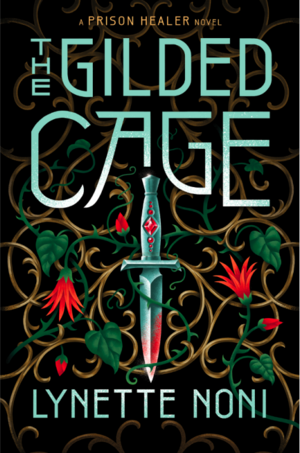 The Gilded Cage
By Lynette Noni
★★★★☆
I read The Prison Healer last year and finally picked up The Gilded Cage. I heard people say that The Prison Healer had a shocking end, but tbh this one was way worse. To be honest I was a little bit bored in the beginning because not a lot was happening. But the second half was just one plot twist after the other, and all the theories I had concocted were proven wrong, so that was fun. I really want to read The Blood Traitor now, and I likely will read it digitally soon. I had to order my physical copy from the US because not a single bookstore here sells the HMH edition :')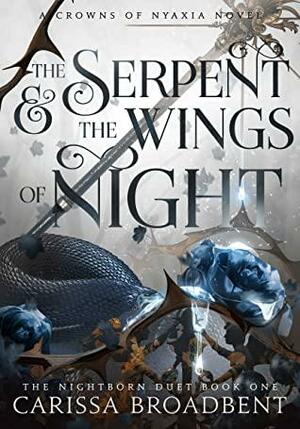 The Serpent and the Wings of Night
By Carissa Broadbent
★★★★★
If Hell Bent left a hole in my wallet the size of Jupiter, TSATWON left a hole the size of the sun. But yet again, it was sooo worth it! This is the book I abandoned my whole TBR for and I have zero regrets. I loved the story, the world, the characters, everything! The slow burn romance was one of the most perfectly paced ones I've ever seen. The banter was hilarious while at the same time the story didn't shy away from the more serious topics. No exact date yet for the sequel, but it's coming this year so I'm super excited.
Current Reads
And here are my current reads! I just picked up Belladonna and I'm very excited to read more today because I've heard so many good things. I am also trying to read a non-fiction about every month about a topic I'm interested in. Right now (and likely for a long time after today) my main topic of interest is disinformation and how it impacts democracies. Last year I read Like War, which also touched upon disinformation and the use of social media. How to Lose the Information War uses case studies of European countries to specifically identify why Russian disinformation campaigns were so successful there. I'm about halfway through, and it's super interesting!

As a side note, I'd recommend everyone to pick up a book about disinformation at some point, because all of us are unwilling participants in this war, so you might as well read up on it:)
Life Update
And then finally, a small life update. I am nearly finished with my current assignment at work. Six months have flown by, but I'm ready to wrap this up and move on to my next placement. This next placement will be in The Hague, and even though that's a bit of a hike for me, I'm super excited to be right in the political center!

Another update is that last month I finally moved into my own apartment. It's a rental in a 1930s building, so it is quirky, but the most important fact is that it fits all my books. I got one extra bookshelf and am in love with how my wall of books looks now! Also no more saggy planks at my parents' house, hihi.

Check out some pics of my place below! I still need to get a real wardrobe one day, but that's not really a priority for me because what I have now works. I also got a carpet and a tv, but didn't feel like cleaning my house just so I could take a picture of those, sorry! Also ignore the messy kitchen pls.
And that's it for my January 2023 reading wrap up! I hope you had a good time last month. I was busy, but it was also a fulfilling month for me. Let me know which book was your favorite of the month, and also let me know what you think of my apartment?👀