Happy Tuesday everyone! Only four more sleeps until Halloween… and also my birthday! If you're still looking for safe indoor Halloween activities, check out this post right here!
Top Ten Tuesday is hosted by That Artsy Reader Girl, and you can find all past and future prompts on her blog! This week the prompt is: a Halloween freebie!haunted

Last year, I made a post about the world's most haunted places, and I thought it would be fun to do the same thing… except for The Netherlands! We have many scary places, and after reading about them I'm not sure if I'm intrigued, or if I'd rather stay as far away as possible…
1 Gravensteen Prison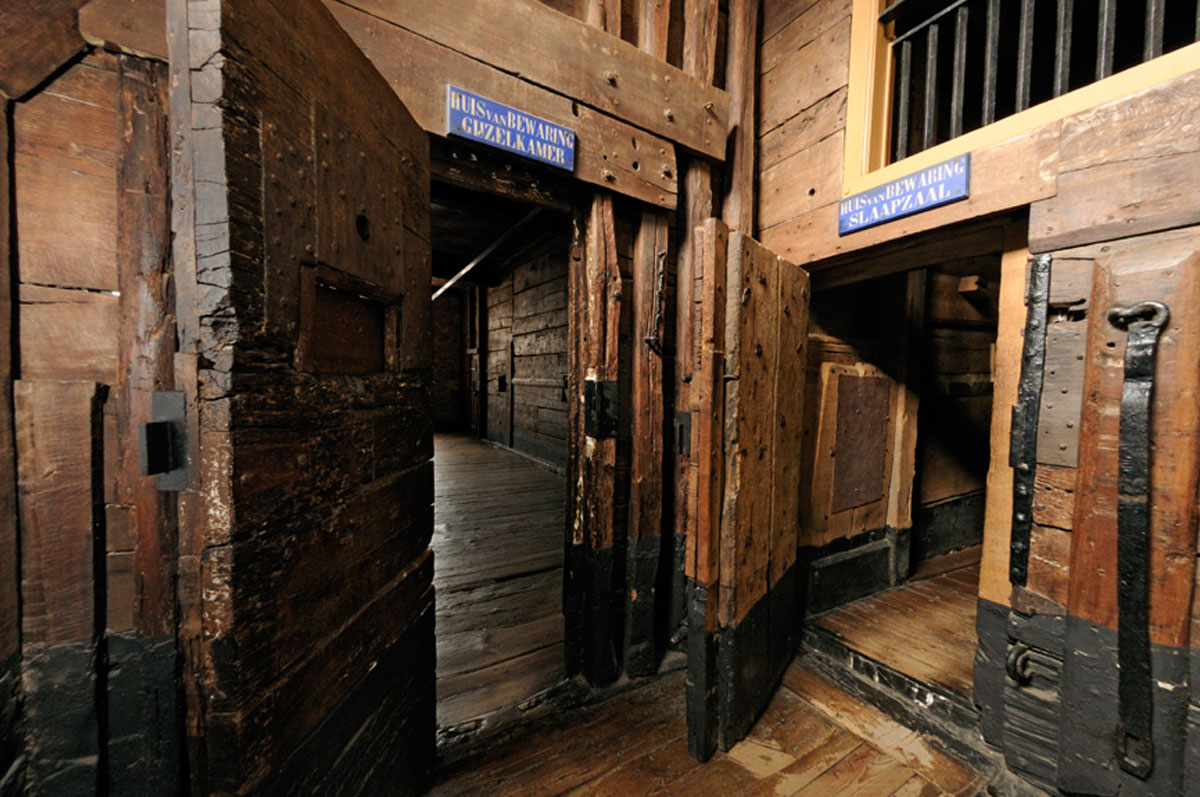 This is the oldest prison in the province of Zeeland. It was built in 1365 and completely restored in 1524… Which still makes it old as shit. Anyway, Zeeland's most dangerous criminals were locked up here back in the day, and some of these prisoners decided to stick around after they died. There have been reports of shadows floating around, and unidentified sounds that can be heard throughout the building. It's not scary enough to keep people away, though. You can tour the prison and the ground floor is owned by a world market-like shop.
2 Castle Waardenburg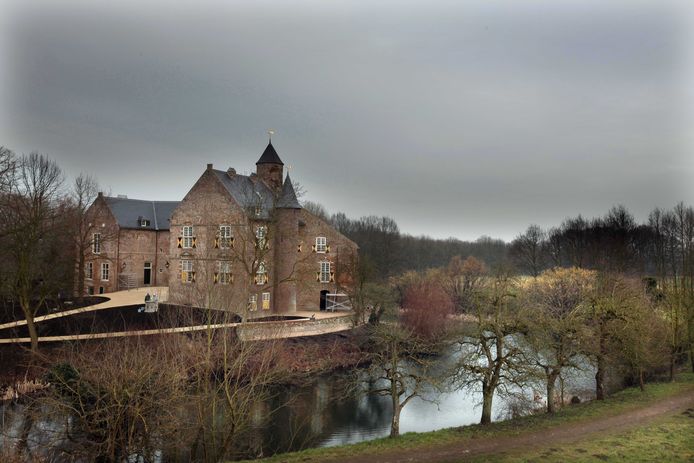 This castle is located in the province Gelderland, which is in the mid-East of the Netherlands. Apparently here doctor Faust sealed a deal with the devil after he failed to make the philosopher's stone (that all sounds a little Harry Potter). For seven years, Faust got whatever he wanted, but when those seven years were up, the devil came to collect. Faust was dragged out of the castle by his hair, and apparently you can still see the blood he left behind. Ew.
3 Island Fort Ijmuiden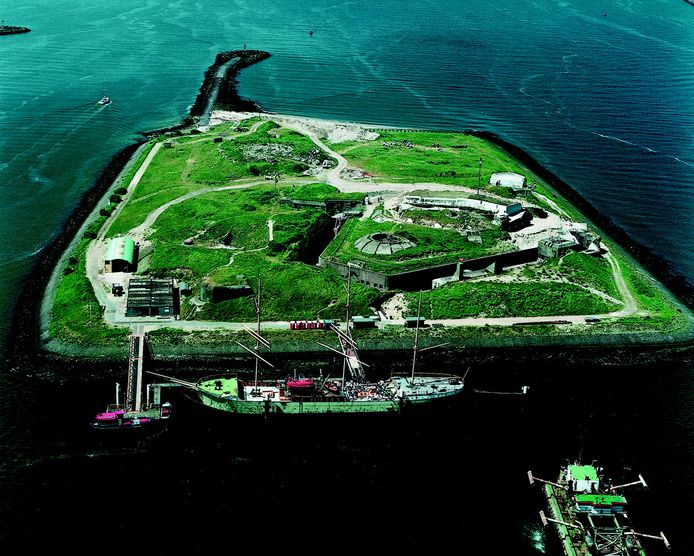 This fort was built to keep the Netherlands safe, but ended up a place the Germans made good use of during WWII. After the war, it became abandoned, so no one kept up with the place. Now you can visit it, though! But beware, there have been reports of weird lights floating around, disembodied voices, footsteps after closing, and visitors that inexplicably turn terrified… Definitely haunted
4 The Duin and Kruidberg Estate
Okay, this place is insanely pretty. I would totally live here even if it's full of ghosts. In the previous century, a Dutch politician traveled to Indonesia to hire servants to work for him on his estate. However, supposedly one of these servants had murdered a man, and this man's ghost followed him across the ocean to the halls of this house! The restless spirit would only be satisfied if his murderer was brought to justice. There was just one problem… the servant was innocent. The ghost eventually realized this, and turned his afterlife around by since then providing guests with a feeling of safety. Such a nice ghost.
5 Huis Binnenveld
This house actually looks very unassuming, especially since it looks to be in the middle of a modern neighborhood. But there are a ton of creepy stories surrounding the house. It's about four hundred years old, and since then a woman has hung herself inside, and many soldiers have died inside as well. So now obviously it's full of ghosts and weird noises. Although the locals don't really buy into the scary stuff… they say it's just real, alive animals.
6 The Sancta Maria Psychiatric Hospital
Anything that used to be a psychiatric hospital is obviously haunted. This one was built between 1928 and 1938, which is of course that time where a woman could still get locked up for having a bad day. Anyway, people who have been inside since then have reported sudden cold drafts, creaking wheels of gurneys, slamming doors, and headaches. Technology also seems to be affected, as phone batteries seem to die out of nowhere. By now the hospital has been repurposed, and you can find luxury apartments inside.
7 Santpoort – Bloemendaal Provincial Hospital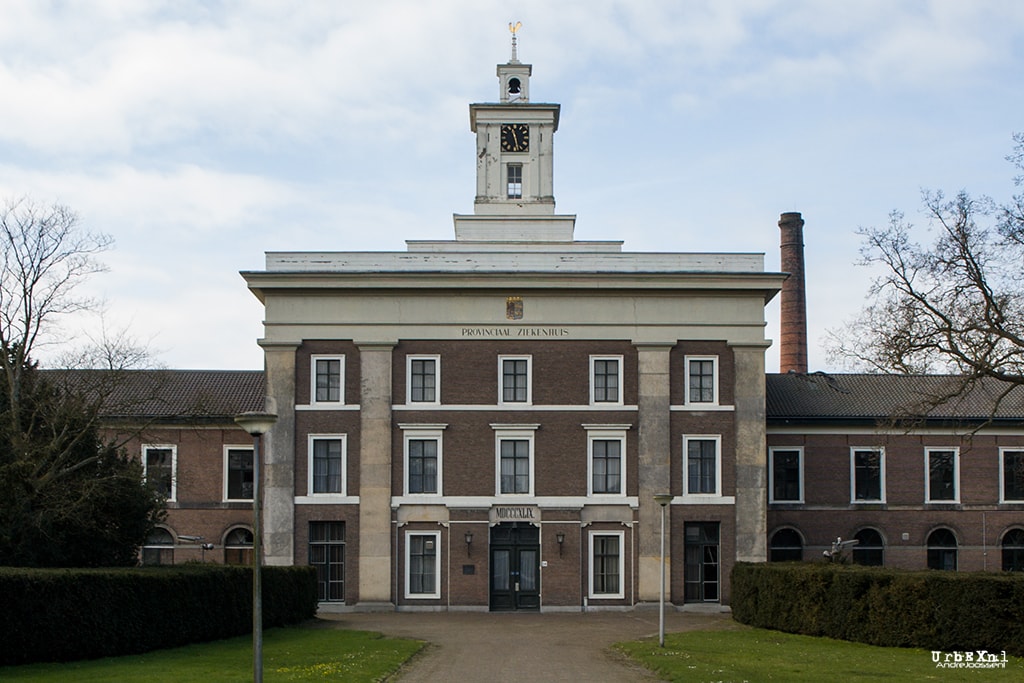 I firmly believe hospitals are always scary places. But this one is extra creepy. In the mid 19th century, you would find people with schizophrenia, dementia, and psychosis here. If you wanted good treatment, this was definitely not the place to go. Supposedly people were handcuffed all day, the doctors used electric shock machines, and the patients were experimented on. To be honest, if that happened to me I'd haunt the shit out of that place, too.
8 The Maria School in Arnhem
Apologies for the bad picture quality, it was the best I could find. Anyway, in this old school many things happen that are seemingly inexplicable. Weird sounds, toilets that flush on their own, faucets that are turned on and off, and footsteps while no one's there. I've been to an old school-converted-to-studio-apartments many times. The residents all share one bathroom, and let me tell you… Walking through those dark halls in the middle of the night to access the toilets is scary as heck. So I totally believe places like this are haunted.
9 Koggestraat 11
This adorable narrow house in Amsterdam has one big flaw. It might be haunted a poltergeist. One century ago, when those big old printing presses were still a thing, it started up out of nowhere in the middle of the night. The homeowners had no choice but stay in bed, terrified, listening to the sounds of the machine. The next day, they found out that the press had been used intensively. According to legend, when the owner read what was printed, he died of a heart attack immediately.
10 The Erasmus Statue in Rotterdam
Sometimes, old ghosts/places just want to warn us. That's the case with the statue of Erasmus, which is in Rotterdam. Supposedly, if Mr. Erasmus turns his page at midnight, it means something horrible is about to happen in the city, and you better get out if you can. This hasn't happened in a very long time, but according to some, it happened on May 13th, 1940… the night before Nazi Germany bombed the city…
This post was based on articles by De Havenloods, MSN, en AD.
And that's it! There are tons of creepy places to be found in the Netherlands. Many of our buildings are centuries old, so it's not surprising there's a ghost here and there. What is the most haunted place you've ever been?

Find more Blogtober here!