Happy May everyone! Well, it's been May for a few days now, but you know how it is… I did only one reread last month, and everything else was new! Or well, new to me at least.
So in total I read seven books in April. I was finally able to cross some books off my TBR that had been on it forever. I'm pretty happy with the amount I read and I mostly enjoyed all my reads. Let's see which books I read! april 2022 reading april 2022 reading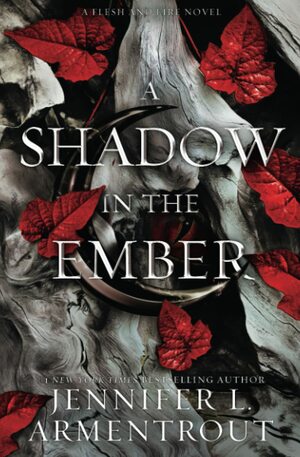 A Shadow in the Ember
By Jennifer L. Armentrout
This is one of those books that had been on my TBR for a minute. It first of all took me a long time to actually buy it, and I really didn't want to read it digital because I know myself and I'll wait to purchase the physical book even longer. Anyway, I bought this one together with The War of Two Queens (which is on this month's TBR), and I ended up really enjoying it! The pacing felt a lot better compared to the other books, though I still felt there was too much repetition. The world is a lot clearer now, though, so I'm excited to dive into TWOTQ.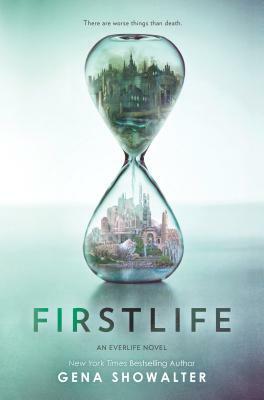 Firstlife
By Gena Showalter
This was the single reread of last month. I suddenly really felt like rereading this series, and even though I haven't continued with the bother books just yet, I enjoyed reading this again. It's definitely a lot darker than I remember though, especially in the beginning. Anyway, I really like Showalter's casual writing style and I'm hoping to reread Lifeblood and maybe Everlife as well this month. But we'll see because my TBR is about to murder me…
Vengeful
By V.E. Schwab
Here's another one that had been on my TBR a looong time. Actually since early 2020, as that's when I finished reading Vicious. This was a lot of fun to read, because sometimes unhinged characters are just the best. I wish there was another sequel, though, because I could use more. Anyway, I loved the vibes. It's as if DC Comics and film noir had an evil baby.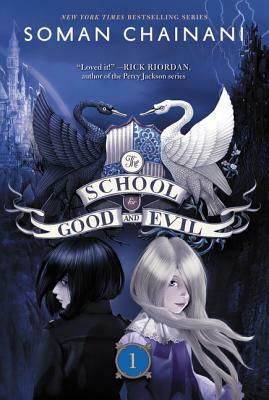 The School for Good and Evil
By Soman Chainani
This read was actually super random. It had never really been on my TBR, even though I had heard of the series. But I saw it was available through my library app, and thought, why not. It turned out to be quite a chunky read, but it was a lot of fun! It had a classic middle-grade fairy tale feel, but at the same time it could also be unexpectedly dark. Definitely a fun read if you enjoy fairy tales with a twist and a very unlikely friendship.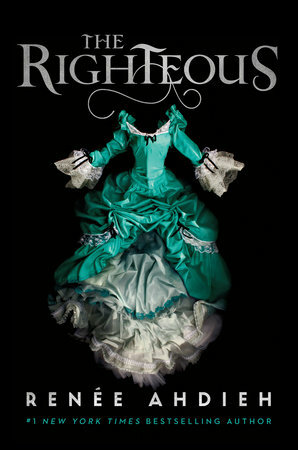 The Righteous
By Renée Ahdieh
I honestly expected more from this one. I really enjoyed its prequel, The Damned, but this one was a little lacking in the plot department. The dynamic between Pippa and Arjun was fun, but I wished there was a little more substance to the story. It picks up right where The Damned left off, but I didn't really feel like that particular plotline continued in this story. I'm hoping that the final book will set things to right, though.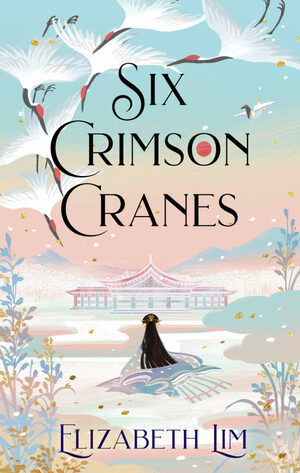 Six Crimson Cranes
By Elizabeth Lim
I decided to gift myself the very pretty UK edition of this book, because obviously I deserve it. Also managed to read it in a normal amount of time, so yay me. Anyway, I loved this story! I wasn't yet familiar with the fairy tale it's based on, but it is included in my collection of Grimm's fairy tales, so I'm going to read it at some point. My favorite thing about this book was Shiori's arc, which was just really well done. I'm very excited for book 2, The Dragon's Promise!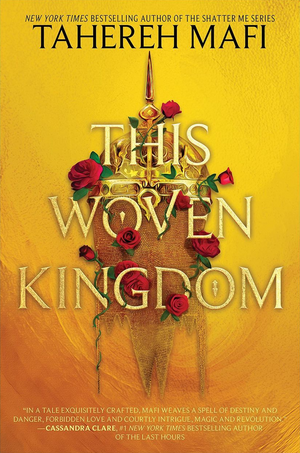 This Woven Kingdom
By Tahereh Mafi
And finally, I read This Woven Kingdom. I'm low key glad I read this one last because it's become a new fav and it's nice to end the month on a high note. I posted my review yesterday, which you can find here! I loved Alizeh and Kamran as characters, and both their POVs was intriguing and fun to read. There's not a lot of action in my opinion, but the writing style and characters more than make up for it. I just really wish there was some info on book 2 already!
Pages Read
A Shadow in the Ember: 632 pages
Firstlife: 467 pages
Vengeful: 478 pages
The School for Good and Evil: 544 pages
The Righteous: 371 pages
Six Crimson Cranes: 454 pages
This Woven Kingdom: 494 pages
That brings my total up to 3440 pages! Remember I need to read at least 3333 pages per month to make my goal of 40K, so yay me for still being ahead!
Books Bought
Daughter of the Moon Goddess by Sue Lynn Tan
This Woven Kingdom by Tahereh Mafi
Six Crimson Cranes by Elizabeth Lim
Lodestar by Samantha Shannon
Defy the Night by Brigid Kemmerer
The Hunger of the Gods by John Gwynne
Jade Fire Gold by June C.L. Tan
Only a Monster by Vanessa Len
And that's it for my April 2022 reading wrap up! How many books did you read last month? Did you discover any new favs? Let me know!